BLSA Loyola Resources
---
---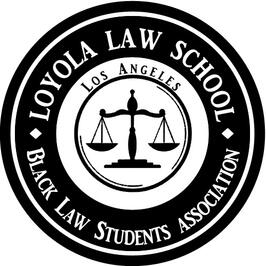 JUNE 1, 2020 LETTER FROM BLSA BOARD

Loyola Law School's BLSA joins in solidarity with the Floyd family, Minnesota residents, and all disenfranchised people for whom this tragedy rings as a personal threat, assault, and devastation. Mr. Floyd's killing was the result of institutionalized racism that is embedded within our criminal justice system and society as a whole. Today we recognize the inhumane act of police brutality that occurred on May 25th and we are demanding change.

As future lawyers, we have the critical role of speaking out about the injustices that take place within our criminal justice system and our society. It is up to us, the legal community, to spark conversation, address issues, and initiate change. With our legal education underway, we already have a significant voice in this fight and we thus urge you not to be silent. Engage in the difficult conversations you may see others avoiding, lead or promote change in the groups around you, and advocate for the systemic changes that would not only have saved the life of Mr. Floyd, but also the lives of Ahmaud Arbery, Trayvon Martin, Breonna Taylor, Michael Brown, Eric Garner, Alton Sterling, Sandra Bland, Amadou Diallo, and countless African-Americans who have been victims of pernicious racism and brutality.

As a community we must uplift, support, and listen to one another. We must come together in times of injustice. An entire generation, proactive and in support of each other no matter the circumstances.

In solidarity and strength,
BLSA Board
The LAPD operating budget for the 2020-21 fiscal year is proposed to be nearly $1.86 billion, an increase of about $122 million from the 2019-20 fiscal year budget. (NBC-LA 06/03/20).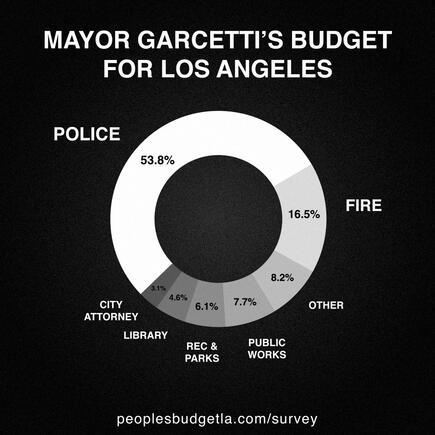 Since the year 2000, local LA police have killed 900 civilians and only two officers have been charged as a result of shooting of a civilian while on duty. 80% of the victim were Black or Latinx. (LA Times 06/06/20)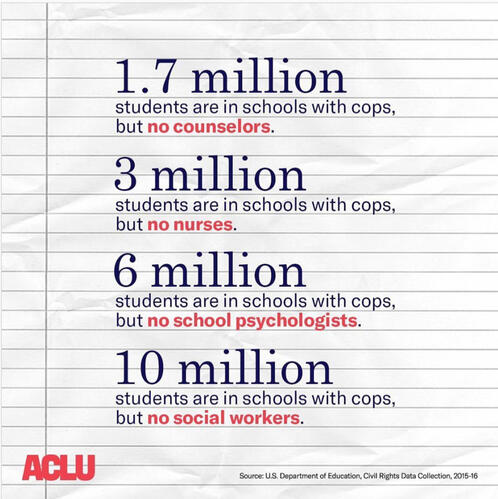 Over the last 20 years, police in Los Angeles County have killed 3 to 4 people each month. (LA Times 06/06/20)

Now, more than ever, it is crucial to vote in local, state, and federal elections.
Where Law Student Can Volunteer
NLG-LA is seeking volunteers for a variety of projects to address arrestees' legal concerns.
Volunteers are needed to staff the local jails and outreach to persons released after being arrested while protesting or breaking curfew. Volunteers are also needed to assist with remote tasks.
Legal observers are designed to enable people to express their political views as fully as possible without unconstitutional disruption or interference by the police and with the fewest possible consequences from the criminal justice system. Volunteers monitor, record, and report on any unlawful or improper police behavior.
This fund is "established to cover funeral and burial expenses, mental and grief counseling, lodging and travel for all court proceedings, and to assist our family in the days to come as we continue to seek justice for George. A portion of these funds will also go to the Estate of George Floyd for the benefit and care of his children and their educational fund."
The Minnesota Freedom Fund pays criminal bail and immigration bond for those who cannot afford to as we seek to end discriminatory, coercive, and oppressive jailing.
"#BlackLivesMatter was founded in 2013 in response to the acquittal of Trayvon Martin's murderer. Black Lives Matter Foundation, Inc is a global organization whose mission is to eradicate white supremacy and build local power to intervene in violence inflicted on Black communities by the state and vigilantes. By combating and countering acts of violence, creating space for Black imagination and innovation, and centering Black joy, we are winning immediate improvements in our lives."
NAACP's mission is to secure the political, educational, social, and economic equality of rights in order to eliminate race-based discrimination and ensure the health and well-being of all persons.
The Equal Justice Initiative is committed to ending mass incarceration and excessive punishment in the United States, to challenging racial and economic injustice, and to protecting basic human rights for the most vulnerable people in American society.
"The Marshall Project is a nonpartisan, nonprofit news organization that seeks to create and sustain a sense of national urgency about the U.S. criminal justice system. We achieve this through award-winning journalism, partnerships with other news outlets and public forums. In all of our work we strive to educate and enlarge the audience of people who care about the state of criminal justice."
"#BlackLivesMatter-Los Angeles is the original chapter of the global movement built to challenge state-sanctioned violence against Black people and to vision and build a just and free society. Since 2013, BLM organizers have been doing work to disrupt systems of oppression and work vision and build the kind of world in which we want to live"
Works to reduce the footprint of incarceration by stopping jail expansion and reclaiming, reimagining and reinvesting dollars away from incarceration and into community-based systems of care.
"The Movement for Black Lives (M4BL) formed in December of 2014, was created as a space for Black organizations across the country to debate and discuss the current political conditions, develop shared assessments of what political interventions were necessary in order to achieve key policy, cultural and political wins, convene organizational leadership in order to debate and co-create a shared movement wide strategy. Under the fundamental idea that we can achieve more together than we can separately."